Y.C.P. Building Maintenance and Cleaning Services, is a full-service building maintenance, commercial and residential cleaning service company located in Charlotte, NC.
Since 2002 we have provided the highest level of quality in professional cleaning services and the very best building maintenance solutions in the Charlotte area – backed by excellent customer support, and our 100% satisfaction guarantee.
We have solutions to all your commercial and residential cleaning service needs. Give us a call at (704) 287-7064.
Hospitality Professionals
We currently manage hospitality services for 40+ hotels in the Charlotte, Monroe, Gastonia and Concord areas, backed by a staff of 160 highly trained and fully vetted employees. Call on Y.C.P to be an extension of your hospitality and maintenance division, so can focus on your guest's hotel experience.
Contact us at (704) 287-7064 to learn more, or click below.
Highly Recommend
YCP performed the construction cleaning on the District South apartment complex in Ballantyne, NC. District South is a 397 unit, garden style apartment complex. They provided high quality cleaning services, with very few come backs. They adhered to our schedule, even when there were last minute changes, they were very reasonable with their change order pricing, and their staff never caused any problems on our project.
Patricio Perez is very professional and demonstrated integrity in every aspect of the work his company performed. I would highly recommend YCP for any cleaning needs.
Excellent service
They have provided excellent service, professionalism in carrying out their work, and demonstrating the very highest Integrity.
Y.C.P. provides great service and I highly recommend them to any company that is looking for a high level of cleaning services.
Patricio Perez
Founder / Owner
Hello, my name is Patricio Perez. I was born in Quito, Ecuador and studied at Polytechnic University where I obtained the title of engineer. I have a degree in business administration and I have specialized in finance, accounting and sales, which are my passions.
In 2002, I performed an analysis of the market, applied my business administration skills and realized there is a huge demand for cleaning services and building maintenance. The need for cleaning services and building maintenance in Charlotte, NC was even greater, as the city grows by leaps and bounds every day. So I formed Y.C.P. Building Maintenance & Cleaning Services to meet the growing needs of businesses and residential cleaning services.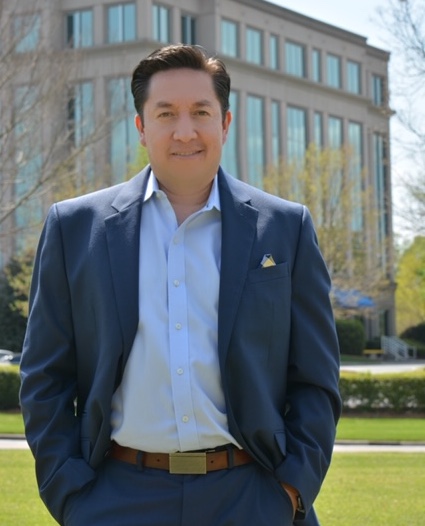 FAQs
Have a question? We have answers. Check out some common questions about our services, business practices and more.
Your employees, customers and visitors deserve and have come to expect a clean environment – and the cleanliness of your workplace reflects on your business. Commercial cleaning is an industry with its own best practices. By hiring Y.C.P. BUILDING MAINTENANCE AND CLEANING SERVICES, you're investing in professionals who have years of experience helping businesses just like yours reduce overhead, mitigate risk and improve employee satisfaction by delivering quality commercial cleaning services. We guarantee it!

Professional cleaning gives your customers and prospective clients the right idea by presenting well-maintained facilities as a characteristic of your brand. These first impressions communicate that you, too, value quality and attention to detail. You can rest easy knowing that the quality of our work will reflect well on your business.

Quality commercial cleaning improves productivity by boosting employee morale. Maintaining an orderly work environment for your staff starts with something as simple as wiping down a desk or emptying the trash. Taking care of these little things makes employees feel appreciated and helps them focus on high-performance tasks that generate more revenue for your company.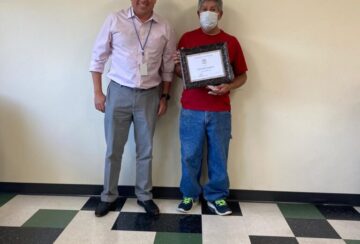 We have the BEST employees! Keeping clean work environments wouldn't be possible without this team. Here are a few team members of our cleaning family. Here is our employee of the month!
Request a Free Consultation
Please fill out the form below to request a quote, or call (704) 287-7064
YCP does an excellent job of cleaning facilities. Patricio is always quick to reply and explains things well. Excellent cleaning company to work with. Will use again.
Norelis Mendez
2023-02-16
the best!!! It's really a pleasure to be with them.
Daniel Casados
2023-02-14
I have the pleasure of working at this company and it truly is a great place to work. The team is welcoming and supportive, and the management provides a positive and encouraging atmosphere. The compensation and benefits are very competitive, and the work-life balance is excellent. I highly recommend this company.
YCP provided great quality, great customer service and overall were GREAT to work with. Patricio the owner of YCP was in charge of the project the whole time. I would recommend them to anyone who needs commercial cleaning services!
YCP Cleaning 10718 Carmel Commons Blvd Suite 250 Charlotte NC 28226
YCP Cleaning Raleigh, NC
YCP Cleaning Monroe, NC
YCP Cleaning Fayetteville, NC
YCP Cleaning Columbia, SC
YCP Cleaning Walterboro, SC
YCP Cleaning Myrtle Beach, SC